Living in North Florida during the fall months are really different then when I was living in other states that had colder weather.
Now, when I drive around in my car with the air conditioning on, seeing all the homes decorated for Halloween, with pumpkins, scarecrows and pretty potted fall flowers it looks and feels like fall, BUT then you get out of the car and its 90 degrees. It kinda takes that fall brisk feeling away, LOL
Anyway back to stamping 🙂
Stampin' Up! has a stamp set called Ride With Me and it also comes in a bundle with dies. Look how awesome this set is. If you do not own this set already, I would definitely put it on your wish list.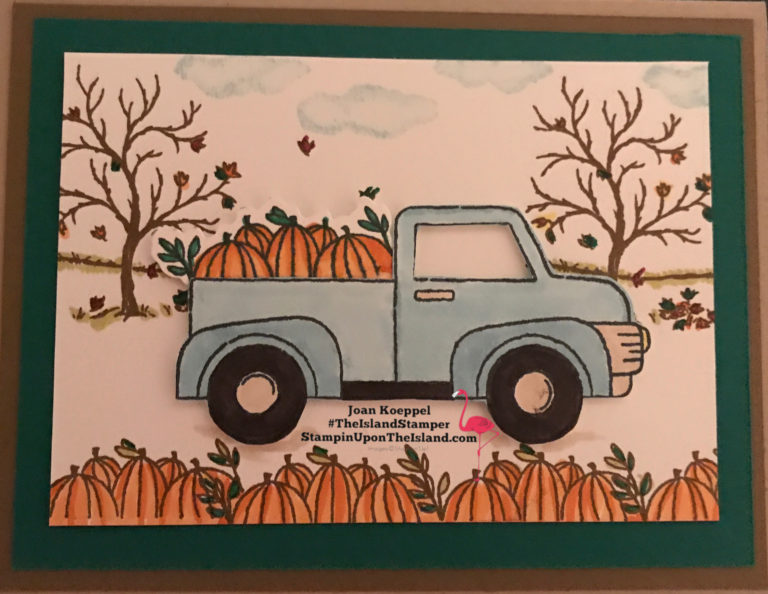 This stamp set can be used for Celebrating a birthday with the balloons, Cutting down a Christmas tree and for the fall Picking Pumpkins.
I just love this "Ride With Me" stamp set and I can't wait to share more card ideas.
Until next time my friends,
Enjoy the SUnshine!
Joan 🙂