Hello My Fellow Crafters,
I have been having so much fun I almost forgot to tell you about the February Stamp of the Month.  It's going to make you want to throw a party and make balloon animals 🙂
Balloon Animals—February 2016 Stamp of the Month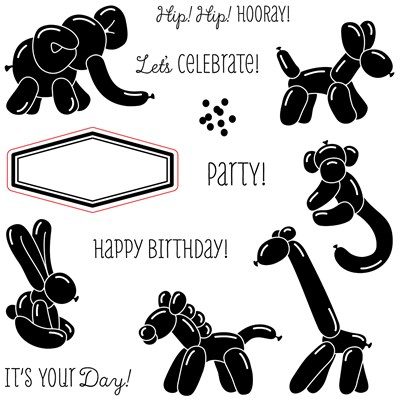 Look at this cute card you will be able to create with this wonderful stamp set.
And how about this scrapbook layout ~
Spend $50 and get this Stamp of the Month set for just $5.
I just want you to remember that this Stamp Set is only available from February 1 – 29, 2016.  So please if you like this stamp set, get it before it's gone.
And one more thing, if you JUST want this Balloon Animal stamp set of the month, Item Number: S1602, you can purchase it for the full retail price of $17.95 (but I am sure you can find more wonderful products in the catalog so you only have to pay $5.00)
Make It A Great Day and Don't Forget To Leave Time To Craft!